Echeveria 'Perle von Nurnberg'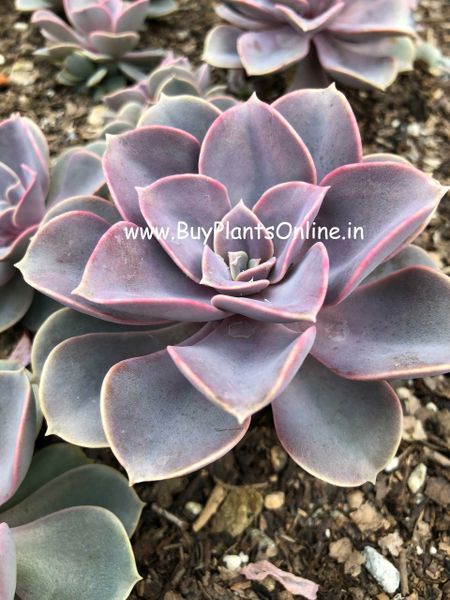 Echeveria 'Perle von Nurnberg'
Echeveria 'Perle von Nurnberg': Lovely pink color and elegant leaf shape. Its a tender soft succulent and is drought tolerant. It can grow upto 8" tall and over 8" round. Primary color is Pink/Purple. It keeps its color all year round. 
Recommended light conditions: Partial sun.

Plant size will be about 1.5-2.5"