Caladium 'June Bride' - Price / Pkt (6 bulbs)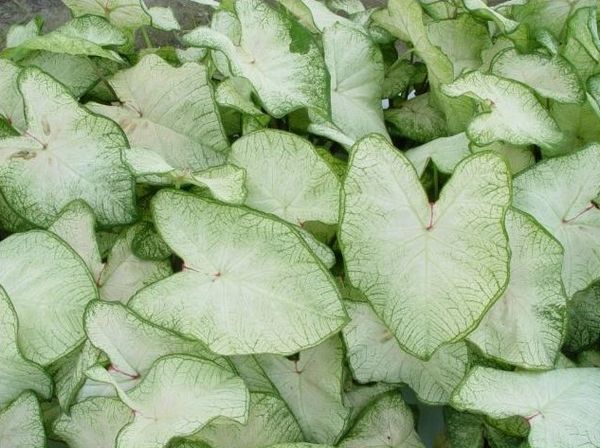 Caladium 'June Bride' - Price / Pkt (6 bulbs)
Currently Out of Stock
AVAILABLE IN NOV/DEC 2021
---
This caladium is a favorite for wedding landscapes for obvious reasons. June Bride Caladiums have a predominantly white leaf dressed with a strong green edge. 

This variety tends to grow just a bit taller than the average Fancy Leaf caladium. The color and pattern typically remain true to our pictures, but the ratio of green to white can vary. A light application of fertilizer may cause the green to become more expressed.
This is a sun tolerant caladium.