Amaryllis Formosissima - Price / Pkt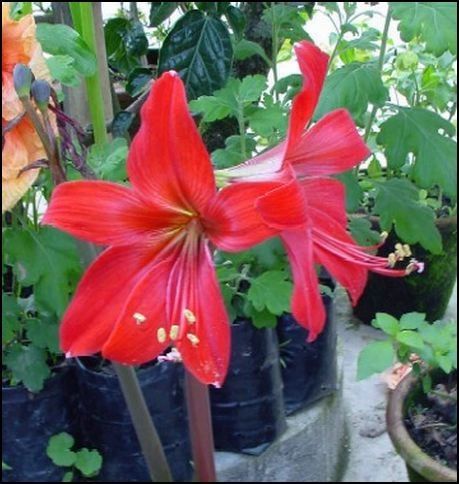 Amaryllis Formosissima - Price / Pkt
Amaryllis Formosissima is a large (5") red, velvet orchid a top an 8"-12" stem. The petals of the flower are in 2 groups - the upper 3 stand up, curving back at the tips, while the lower 3 are pendent, rolling up like a tube at the base, encircling the stamens. This pest resistant bulb sports similar foliage to that of its family member, the daffodil and makes a great hot-colored container plant with many other spring bulbs that bloom in summer.
Culture: Sun to Part Sun
Bloom Time: Flowers in early April and continue through May after a summer rest.