Caladium 'Pink Symphony' - Price / Pkt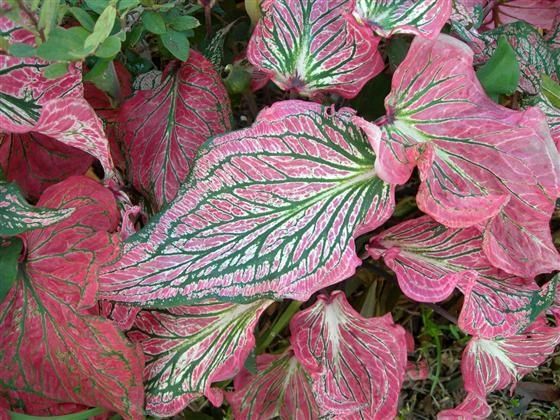 Caladium 'Pink Symphony' - Price / Pkt
Currently Out of Stock
AVAILABLE IN DEC 2020
---
Pink Symphony is a Lance Leaf caladium. Pink Symphony can show a wide range of pink color. Plant this variety in shade for a more vibrant, bright pink and in full sun for a subdued pink color. Pink Symphony caladiums work well in baskets or as a front row planting.

The color and pattern typically remain true to our pictures. A light application of fertilizer may cause the green to become more expressed.
This is a sun tolerant caladium.